Main awards achieved by Verind
The following important awards stem from the collaboration with our partner, Dürr, and the commitment of all employees of our company, without whom we could not have reached such high goals.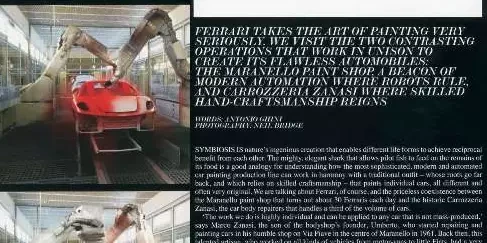 Podio Ferrari - Maranello, 23rd June 2004
Podio Ferrari awards companies that showed excellence, ability to innovate and develop products in partnership with the Ferrari Maserati group. The event was held with Ferrari President Luca Cordero di Montezemolo, Vice-President Piero Ferrari, former Ferrari General Manager Jean Todt, Ferrari Deputy General Director Amedeo Felisa and the Maserati CEO Martin Leach.

A special edition of the "President's Award" was dedicated to the Dürr group, for the "high tech content and the ability in the construction of the painting system".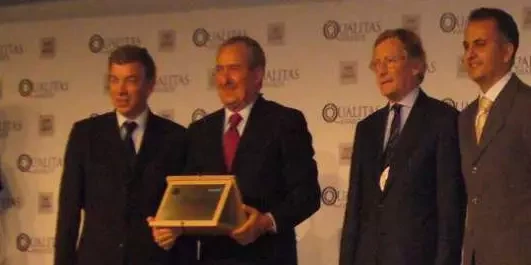 Fiat Qualitas Awards 2006 - 13 November 2006
The reason for this award to Verind was the following:

"...FOR THE PROACTIVITY IN THE SEARCH FOR TECHNICAL SOLUTIONS AND THE REALIBILITY OF THE APPLICATIONS IN THE PAINTING PLANTS..."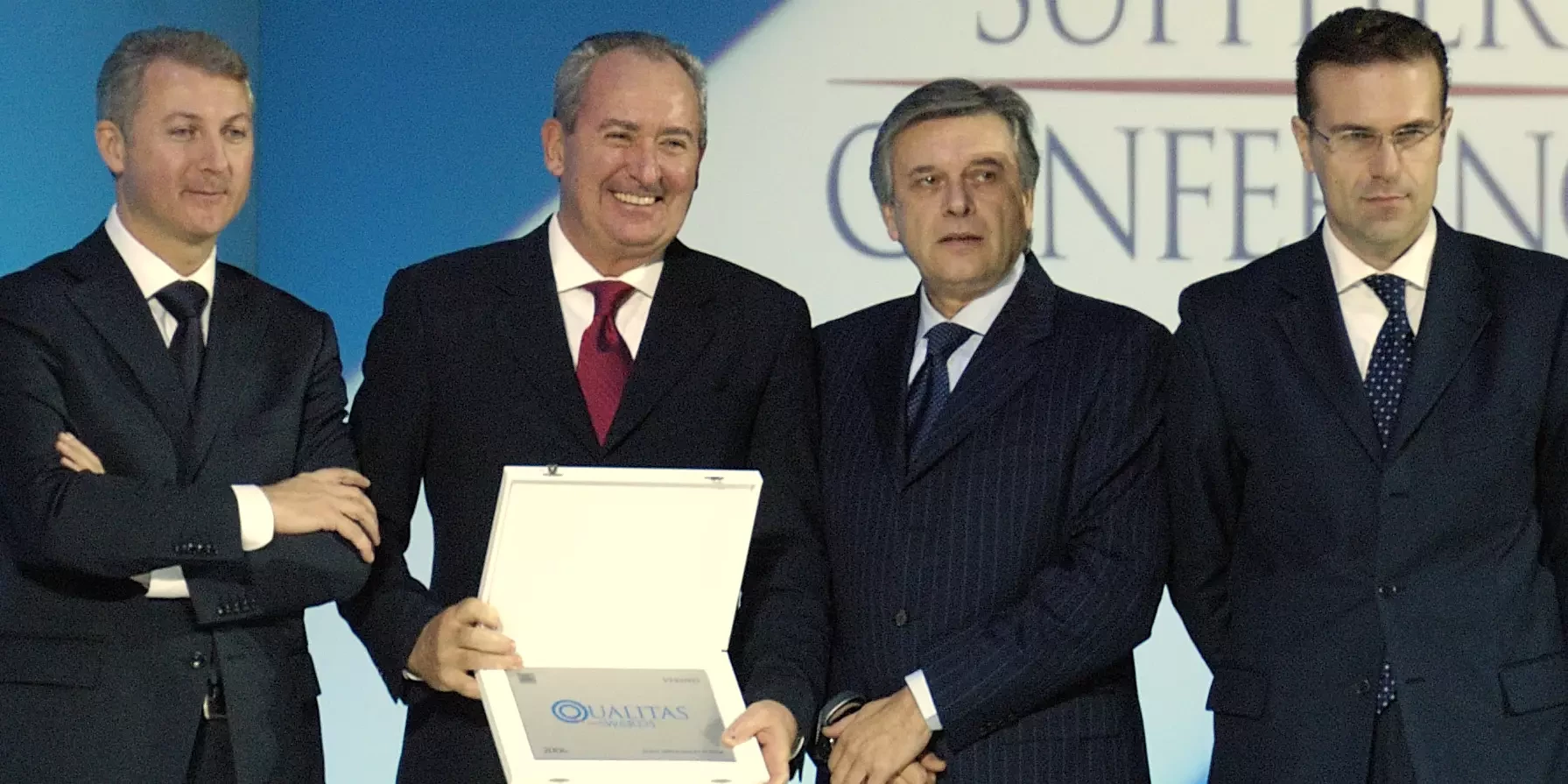 Fiat Qualitas Awards 2007
The QUALITAS AWARD was given to suppliers that emerged in terms of accuracy, pro-activity and quality of their work within the FIAT group, in this case for the activities carried out by Verind in 2007.